My Blog
Posts for: February, 2015
By Philip Girgis DDS
February 19, 2015
We're always tickled to see dentists represented in popular culture, especially when portrayed by an actor as handsome as John Stamos. On the hit television show Glee, Stamos played a dentist who made sure the glee club members cleaned up their act when it came to oral hygiene — though perhaps he used a bit too much anesthesia to achieve this admirable goal. While under his care — and lots of sedation — several Glee characters had music-infused hallucinations in which they danced and sang with pop star Britney Spears.
Far-fetched? No doubt. Still, it's worth mentioning that sedation has its place in dentistry. In fact, if you are someone who tends to get anxious or even fearful about dental treatment, you should know that sedation can help you relax both mind and body so you can feel peaceful rather than anxious in the dentist's chair. And that's the whole point: Fear of pain should not stand in the way of your getting the care that will keep you healthy and allow you to keep your teeth for as long as possible.
You may not know this, but when you are afraid, your threshold for pain is actually lower. You become hypersensitive to every sensation and sound, and you tense your muscles. Fear and anxiety trigger the release of certain chemicals that put you in "fight or flight" mode. In this heightened state of alert you experience more pain during and even after treatment.
The good news is that this response can virtually be eliminated with various oral sedatives and/or with nitrous oxide, which is inhaled. Both treatments will allow you to let your guard down and relax. Your apprehension and hypersensitivity to pain will disappear, even though you are still conscious. And when you are relaxed, we are better able to focus on the task at hand, knowing that you are comfortable.
The sedatives used in dentistry have been subjected to rigorous testing and have a strong safety record backed by decades of use. Several even have "amnesic" properties, meaning that you will remember little to nothing of your treatment — unless, of course, you end up singing and dancing with Britney Spears!
If you would like more information about sedation in dentistry, please contact us or schedule an appointment for a consultation. You can also learn more by reading the Dear Doctor magazine article "Oral Sedation Dentistry." Dear Doctor also has more on "Overcoming Dental Fear & Anxiety."
By Philip Girgis DDS
February 04, 2015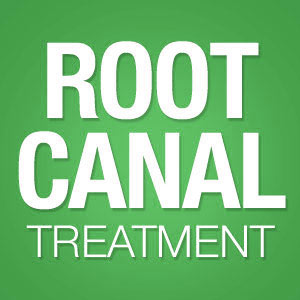 The term "root canal" is a part of our social lexicon, and not always with a positive meaning. But contrary to its negative reputation, a root canal treatment can make all the difference in your dental health.
Here are 3 things you may not know about this important procedure.
A root canal treatment is a "tooth" saver. Decay deep inside the tooth pulp puts the entire tooth at risk. The infection not only destroys nerves and tissue in the pulp, it has a direct path to the root through tiny passageways known as root canals. By cleaning out this infected tissue, then filling the empty pulp chamber and the root canals with a special filling, the procedure stops the disease from further harm and seals the tooth from future infection. Without it, it's highly likely the tooth will be lost and other teeth threatened by the infection.
A root canal doesn't cause pain — it relieves it. The biggest misconception about root canal treatments is their supposed painfulness. That's just not true, thanks to anesthetic techniques that numb the teeth and gums — and any discomfort afterward is quite manageable with mild anti-inflammatory drugs like ibuprofen. The procedure actually stops the real pain, caused by the infection damaging and finally killing the tooth's nerves, when it stops the infection.
Root canal treatments are even more effective thanks to recent advancements. Not all infected tooth situations are the same: some teeth have smaller offset passageways called accessory canals that grow off a larger root canal that can be quite difficult to detect and access. Missing them can leave the door open for re-infection. In recent years, though, endodontists, specialists in root canal disorders, have improved the way we address these complications using advanced technologies like specialized microscopic equipment and new filling techniques. The result: a lower risk of re-infection and a higher chance of long-term success.
Hopefully, you'll continue to enjoy good dental health and won't need a root canal treatment. But if you do, rest assured it won't be the unpleasant experience you might have thought — and will be a welcomed solution to pain and threatening tooth loss.
If you would like more information on root canal treatments, please contact us or schedule an appointment for a consultation. You can also learn more about this topic by reading the Dear Doctor magazine article "A Step-By-Step Guide to Root Canal Treatment."