My Blog
Posts for: January, 2019
By Philip Girgis DDS
January 17, 2019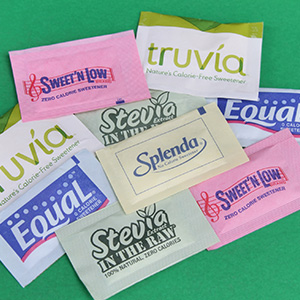 We're all familiar with "naughty" and "nice" lists for food: "nice" items are beneficial or at least harmless; on the other hand, those on the "naughty" list are not and should be avoided. And processed sugar has had top billing on many people's "naughty" list for some time now.
And for good reason: it's linked to many physical ills including obesity, diabetes and heart disease. As a favorite food for oral bacteria that cause dental disease, sugar can also increase your risk for tooth decay or periodontal (gum) disease.
Most people agree that reducing sugar in their diet is a great idea health-wise. But there's one small problem: a great many of us like sugar—a lot. No matter how hard we try, it's just plain difficult to avoid. Thanks perhaps to our ancient ancestors, we're hard-wired to crave it.
But necessity is the mother of invention, which is why we've seen the development over the past half century of artificial sweeteners, alternatives to sugar that promise to satisfy people's "sweet tooth" without the harmful health effects. When it comes to dental health, these substitute sweeteners won't contribute to bacterial growth and thus can lower disease risk.
But are they safe? Yes, according to the U.S. Food and Drug Administration (FDA). The agency has approved six types of artificial sweeteners for human consumption: acesulfame K, saccharin, aspartame, neotame, sucralose and rebaudioside A. According to the FDA any adverse effects caused by artificial sweeteners are limited to rare conditions like phenylketonuria, which prevents those with the disease from safely digesting aspartame.
So, unless you have such a condition, you can safely substitute whatever artificial sweetener you prefer for sugar. And if dental health is a particular concern, you might consider including xylitol. This alcohol-based sweetener may further deter tooth decay—bacteria can't digest it, so their population numbers in the mouth may actually decrease. You'll find xylitol used as a sweetener primarily in gums, candies and mints.
Reducing sugar consumption, couple with daily oral hygiene and regular dental visits, will certainly lower your risk of costly dental problems. Using a substitute sweetener might just help you do that.
If you would like more information on sweetener alternatives, please contact us or schedule an appointment for a consultation. You can also learn more about this topic by reading the Dear Doctor magazine article "Artificial Sweeteners."
By Philip Girgis DDS
January 07, 2019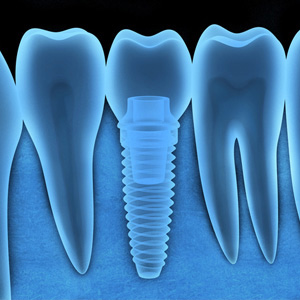 While many people still consider dental implants the "new kids on the block" in dental restoration, they're now in their fourth decade of use. And since their inception implant technology has continued to improve and revolutionize how we replace missing teeth.
Implants are a different "species" compared to other restoration methods. To be precise, an implant is a tooth root replacement—usually a titanium metal post imbedded directly into the jaw bone. Titanium is not only a biocompatible metal, but bone cells naturally grow on its surface to create a strong and durable hold. It's this secure hold that's most responsible for implants' high long-term success rate.
But we should also credit some of this success to the steady stream of advances over the years in implant construction and supporting technologies. For one thing, we're now more accurate and precise with implant placement thanks to advances in computer tomography (CT) and cone beam CT (CBCT) scanning.
These digital processes merge a series of images taken by a special camera to form a three-dimensional model of the jaw. We can manipulate this model on a computer monitor to view it from different vantage points. It can help us locate and avoid anatomical structures like nerves and sinuses when determining where to place a future implant. CT and CBCT are especially useful when there's a concern about adequate available bone, a necessity for stable implants.
Technology has also improved how we create surgical guides, often used during implant surgery to obtain the most accurate results. Surgical guides are custom-made devices that fit over the teeth with the drilling locations for the implants marked on them. Recent advances in 3-D printing have made these guides even more accurate so that they fit more securely in the mouth. This greater stability increases their accuracy during the drilling sequence during surgery.
These and other advances are helping ensure every implant is a success story. The end result is both a functional restoration and a beautiful smile.
If you would like more information on dental implants, please contact us or schedule an appointment for a consultation. You can also learn more about this topic by reading the Dear Doctor magazine article "How Technology Aids Dental Implant Therapy."